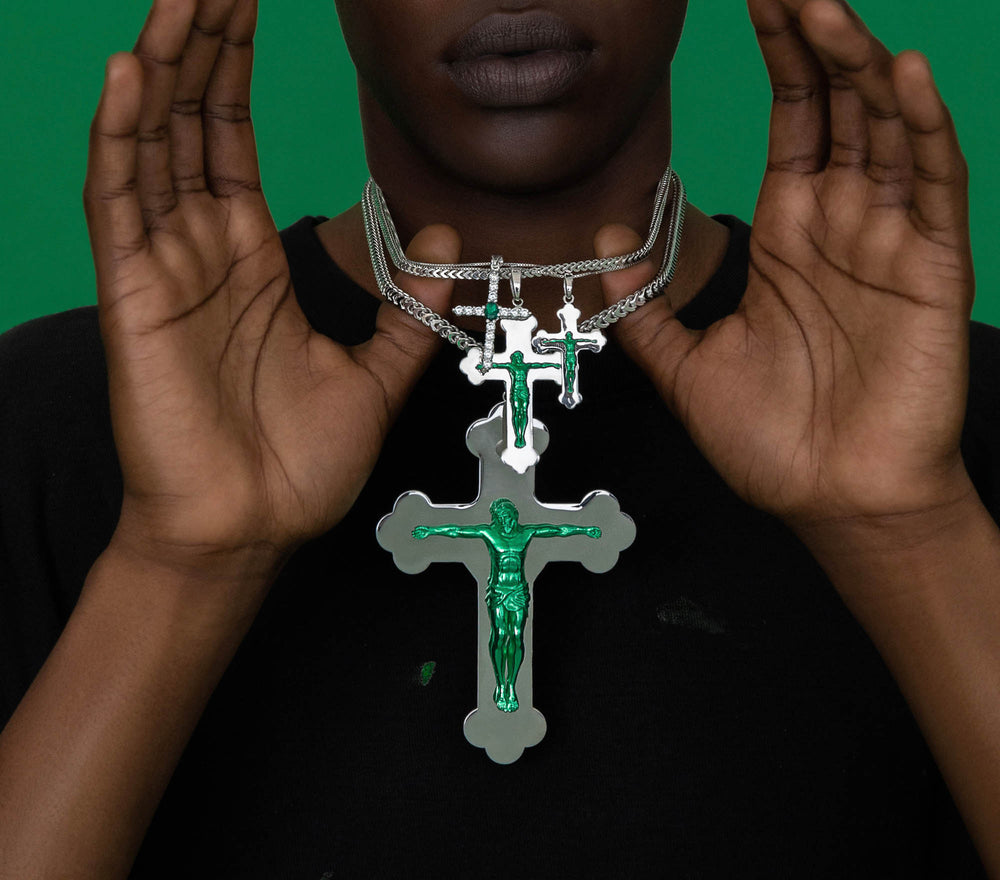 Description
Handmade 18K White Gold Vermeil with Green Colored PVD Coating Hand Painted by Artisans in Italy (Nickel Free)
Made in Italy
Dimensions: 1.4 Inches x 1 Inch | 3.5cm x 2.5cm
It's worth noting that the green-colored, PVD coated pieces are meticulously hand painted by Italian artisans. To obtain this special green coating, it is an electrolyte immersion system where the silver or solid gold particles join the green paint.


The green color is stabilized with a transparent enamel that prevents fading and scratches. 

Every order comes with a VEERT jewelry box and a velvet pouch. Doesn't come with a chain.
To keep in in the best condition we advice that you avoid contact with water, chlorine, soaps and alcohol and take care when wearing and removing it.

Item no. CRVERHS