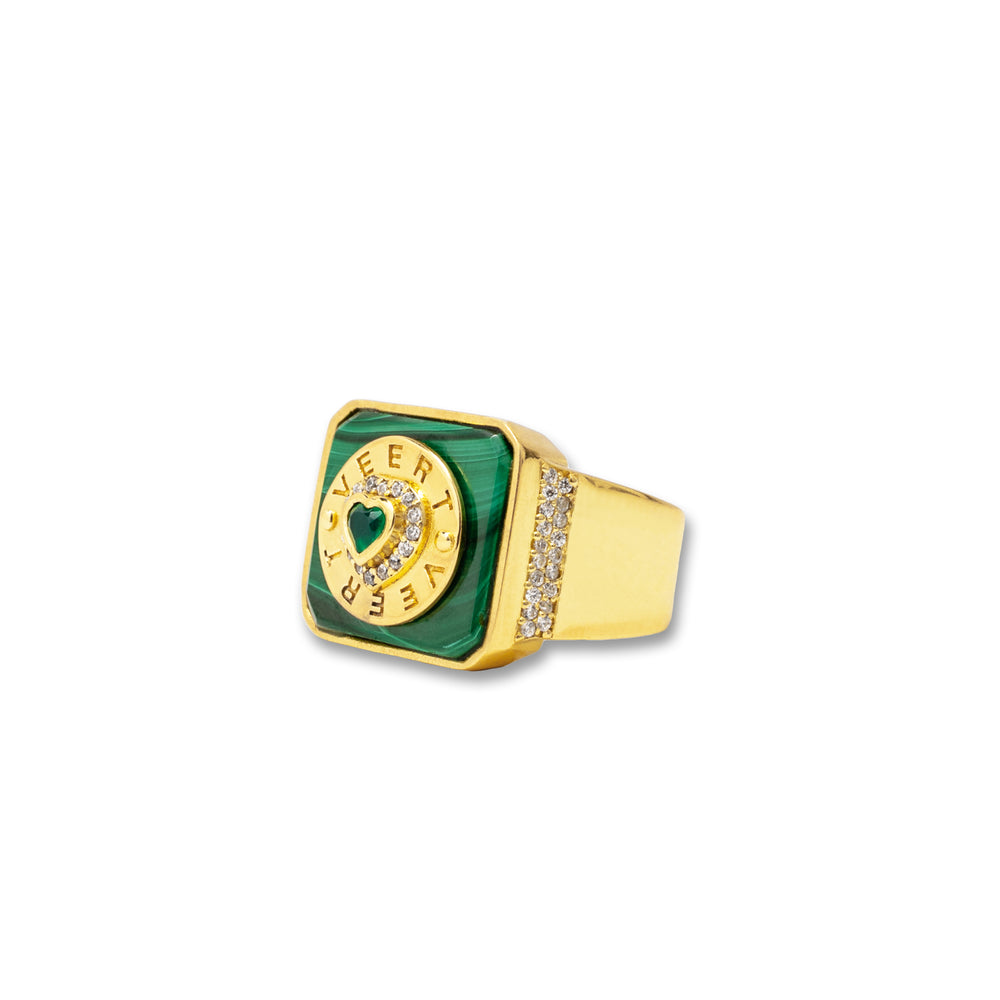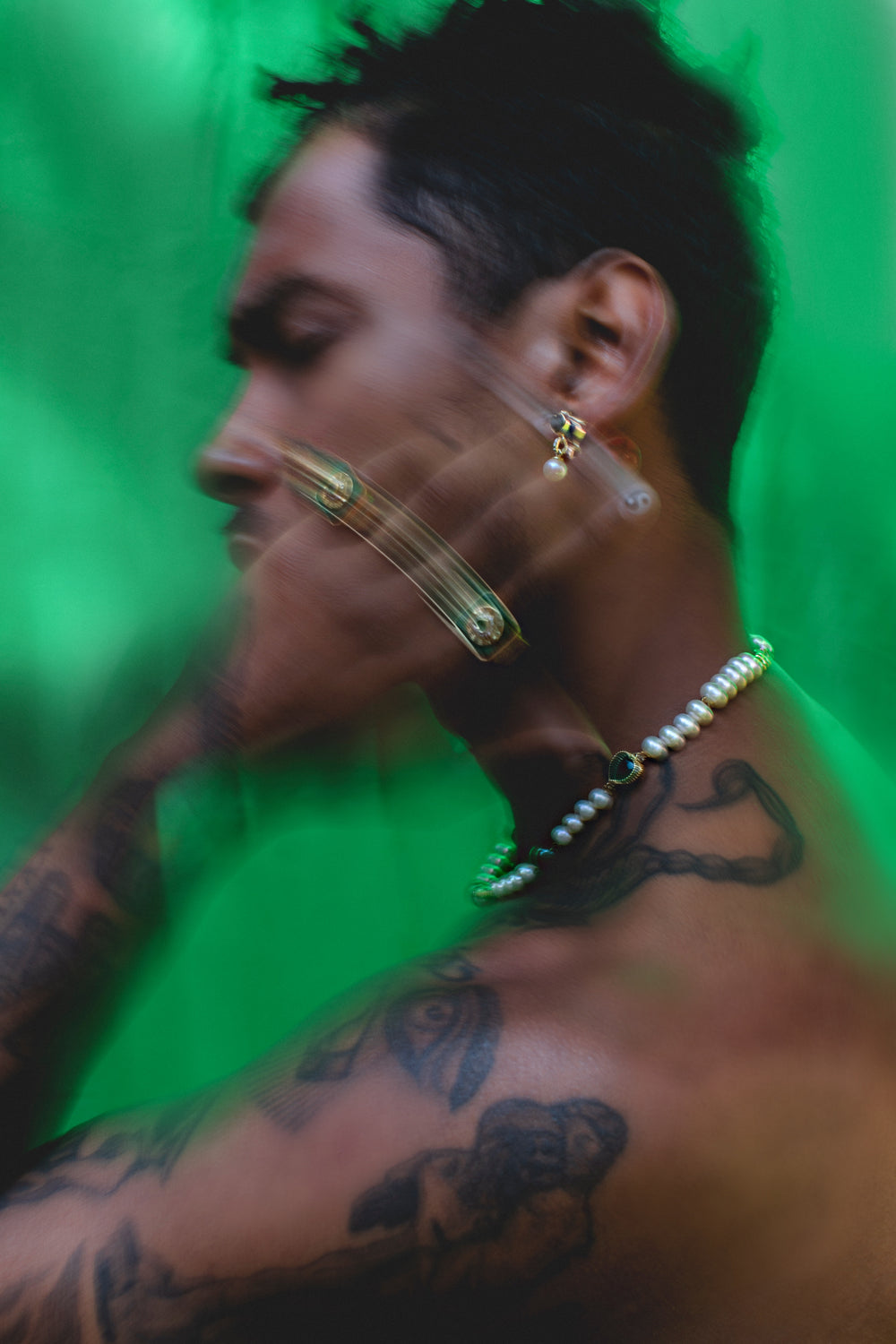 Description
VEERT malachite & green onyx signature ring (nickel free)


handmade brass, 18 karat gold plated, malachite, green onyx stone

VEERT infuses the 18 karat gold plated ring with powerful healing stones, such as green onyx and malachite. Green onyx is associated with the heart chakra, as well as malachite that clears and activates the chakras. Both stones are an important protection stone. Malachite absorbs negative energies, picking them up from the atmosphere and from the body. The green onyx is the symbol of restfulness and purity. It helps you to move forward from all kind of sorrow, grief and depression. It improves your self-confidence. This green soothing stone has the power to relief worries, tension, stress and fears. Green Onyx is related with love, affection, and friendship.
Every order comes with a VEERT jewelry box and a velvet pouch.
Selected pieces can also be made in solid 18k gold with pricing upon request.
Natural stones may vary in color and structure.
item no. VJ-SR-006